I am headed to Fiji next week and I am thrilled to go to a place where not too many people visit in a lifetime. I am beyond excited to share it with you upon my return.
This exotic country in the Pacific Ocean is certainly captivating. Its beauty is undeniable, so it's no wonder the archipelago of more than 300 islands is one very desirable getaway destination in the world. The natural allure of Fiji isn't the only reason to visit though. There are endless adventures in the country, which is why so many come back time and time again.
Here are some of the best things to do, see, and experience in Fiji…
Sunbathe on the Coral Coast
This magnificent coral coast is one of the most charming beaches you could visit while in Fiji. The beach has some of the softest, whitest sand and of course, crystal blue waters. Aside from happily bumming in the sand, you can take the Ecotrax around to enjoy some of the island's wilderness and coastline.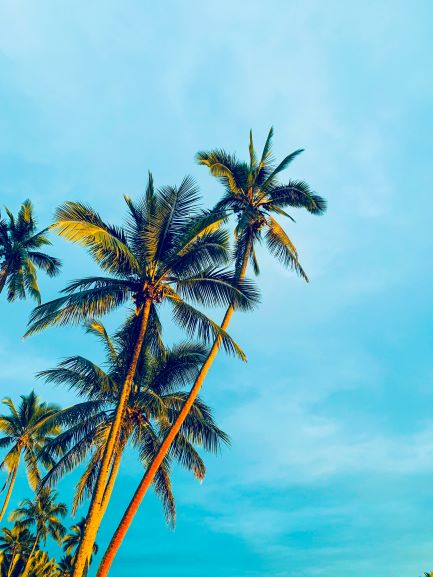 The Yasawas is composed of 20 islands that feature abundant greenery, volcanoes, blue lagoons, and much more. There's so much to do that you could spend days on the Yasawas. You can go hiking, meet manta rays, check out the beaches, or take a seaplane.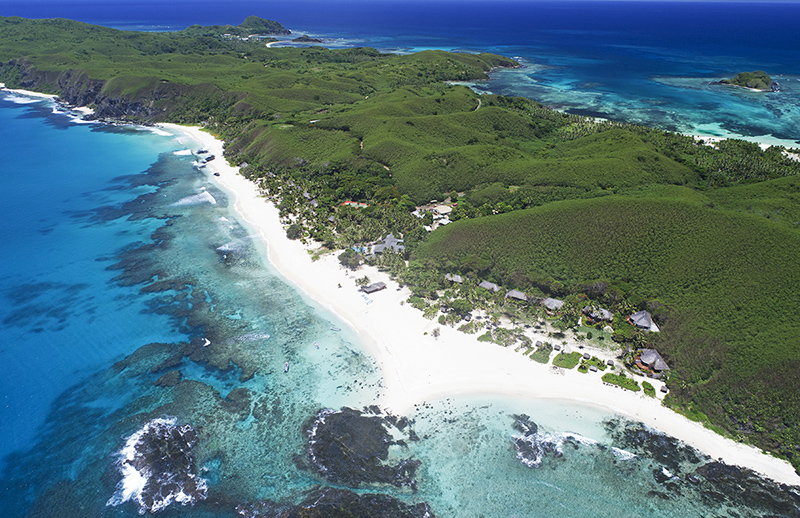 Partake in Water Activities in the Mamanucas
With nearly 20 islands, the Mamanucas is home to some of the most stunning scenery in Fiji. Being among the volcanic archipelago, you'll notice travelers partaking in a ton of different water activities. Snorkeling and surfing are perhaps the most popular among them all.
Enjoy the Coral Reefs of Taveuni
As the country's third-largest island and the place that visitors come to see the most diverse coral reefs, including the Rainbow Reef. After snorkeling the reefs, take the Vidhwa Rainforest Trail and visit the National Heritage Park (there is a small fee to enter, but it's worth it).
Check Out a Firewalking Ceremony
Throughout Fiji, you will see native Beqa men partaking in firewalking ceremonies. It's truly amazing to watch them walk across the scalding hot stones without getting burned!
Stroll through the Fiji Museum
Spanning over 3,700 years, this museum tells of the history behind Fiji. You'll see everything from Indian artwork to shell jewelry throughout this spectacular overview of the Fijian culture.
Hang out for a Bit at Port Denarau Marina
This port features a huge, 32,800-square-foot Retail and Commerce Center filled with restaurants and shopping. You can even take advantage of the 18-hole golf course or enjoy a little time on a jet boat before leaving the port. Oh, and don't forget to purchase any of the necessary travel essentials you forgot to pack!
Relax in the Garden of the Sleeping Giant
Situated in the foothills of the Nausori Highlands, the Garden of the Sleeping Giant is one amazing place to explore in Fiji. With an assortment of vividly colored orchids, you could walk through this garden completely enthralled with its beauty for hours.
Ready for a mud bath? As dirty as that sounds, it has been said that mud bathing has age-defying effects as well as healing properties. You might want to try out the therapeutic natural thermal mud spa.
As Fiji's biggest family theme park, you can't miss out on this exciting adventure, especially if you brought along the little ones. Carefully handle and examine various exotic species including feeding the sea turtles, take a ride on the Splash Mountain Jungle Water Slide, or go gliding on the canopy flier.
Sri Siva Subramaniya Swami Temple
This Hindu temple dedicated to Lord Murugan is exceptionally vibrant and colorful. With delicate architectural details and magnificent ornate carvings, you must come to
visit this historic structure. As you can see, there is an endless amount of adventures to experience in the stunning country of Fiji.
So, what are you waiting for? Start planning your trip to the archipelago islands so that you can fill your itinerary with some exciting activities!
Contact us today to begin planning your Fiji vacation. Call 630-776-8371 or email letstravel@thewdwguru.com.