It is no secret that cruising is not all-inclusive. You see the price but there's always things to add on to customized to your person travel style. One of the reasons why I only cruise with Disney Cruise Line when I travel with my family is because I love all-inclusive vacations. I don't want to think about money when I am on a much needed rest from all of that. Disney has thought of every way possible to make your cruise experience as luxury as possible without adding in too many extras. So you ask, "What's Included on a Disney Cruise?" Almost everything!
See for yourself. 
Just one month ago my family and I set sail on the Disney Fantasy for 7 amazing nights and we had a blast!  I would not cruise any other way.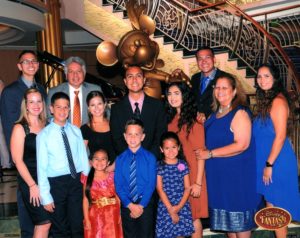 A cruise is a great way to reconnect with your family in a relaxing way. Are you ready to chat about a cruise? Contact us today by calling 877-825-6146 or email us at letstravel@thewdwguru.com. We look forward to helping you plan.