Hi everyone! For those who don't know me I am Camilla Hansen. Recently, my family and I-my husband, my 10 and 15 year old daughters and my parents, spent Spring Break on the Disney Fantasy. This was my husband's and father's first ever Disney Cruise and my father's one request was to try the fine dining option. 
Everyone talks about how great the food is on cruises and the Disney Fantasy is no exception. Disney Cruise Lines offers exclusive Adults Only dining options on their ships. These are available at an additional cost. On the Disney Fantasy options are Palo (an Italian inspired dining experience) and Remy's (a French inspired dining experience). Both restaurants offer Brunch and Dinner seatings and I highly recommend trying to snag a reservation when the booking window opens on your sailing. 
Remy's dress code is formal so be prepared to bust out your fancy clothes. At dinnertime, the following dress code is enforced:
Men: A jacket (such as a sports, suit or tuxedo jacket) is required, with dress pants/slacks and shoes. Ties are optional. Please no jeans, shorts, sandals, flip-flops or tennis shoes.

Ladies: Cocktail dress, evening dress, pantsuit or skirt/blouse are required. Please no jeans, shorts, capri pants, sandals, flip-flops or tennis shoes.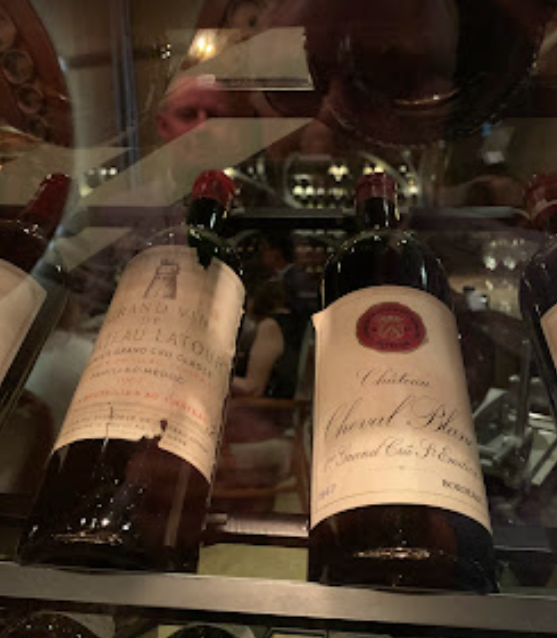 We chose Remy's for dinner on our 1st day at sea. With 7:30 pm reservations we wanted to make sure we were not rushed and we were able to make our 6:00 pm show time (that night it was Aladdin). As you walk into Remy's you pass by a wall of wine where there is a bottle of the 2 wines featured in the movie Ratatouille, a '47 Cheval Blanc and a '61 Latour. Remy greets you from the chandelier to watch over your meal. 
We were offered a champagne cocktail-The "Collette". It was a Moët Chandon Champagne with a splash of cognac infused Grey Goose and Grand Marnier. Then the server added a piece of candied pineapple and cassis "bubbles". Before our 5 courses we were treated to a surprise of Cauliflower foam and fois gras tartlets. We were advised to order both menus-so 2 of the Saveur and 2 of the Goût for the table, that way we could trade plates and taste everything.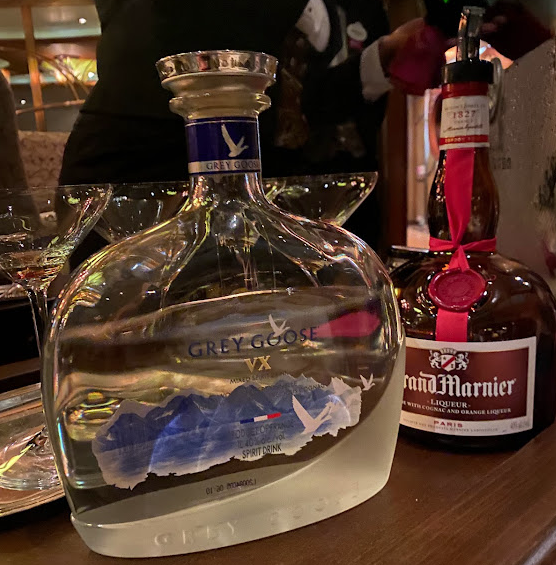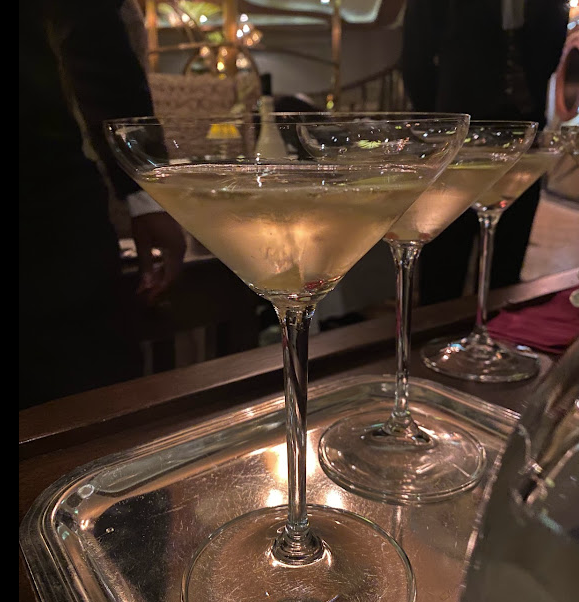 Highlights of the Saveur menu included: Homard du Maine and the Bœuf Wagyu. 
Favorites from the Goût menu were the Glacier 51 Toothfish (which is caught in Antarctica) and the Lamb served 3 ways. 
We chose the wine pairing menu and our sommelier was AMAZING! I could have listened to him speak about wine for days. He painted beautiful pictures of where the grapes were grown and pointed out what notes we should be looking for as we tasted each wine. The wine pairing included champagnes, whites, red and dessert wines. Each pouring was only 2 oz but more could be requested although we found the amount of wine to be perfect for each small plate.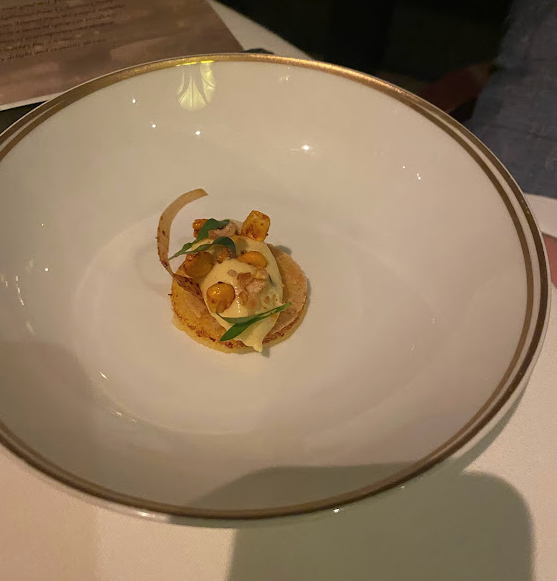 Right before dessert, the cheese cart rolled out. I am a sucker for a good cheese cart and this one was a highlight of my cheese cart experience. We were given samples of each cheese along with a description and suggestion as to the order to sample each cheese.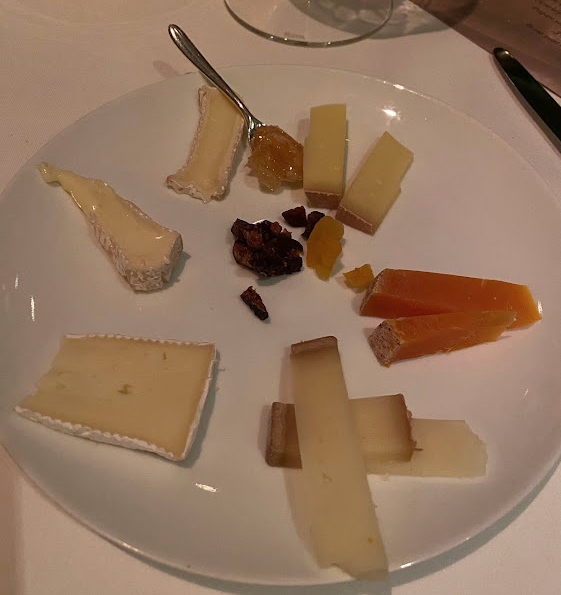 And dessert! All I can say is WOW!! The presentation of the Chocolate was exquisite. The Chocolate was delicate and rich. My favorite though was the Raspberry Mascarpone. The mascarpone was light and fluffy with the raspberries hidden in the center. 
After dessert we were surprised with small handmade filled chocolates and a chocolate torte hidden in an egg. Each couple was then given a small box of chocolates to enjoy later, 2 lollipops and a rose.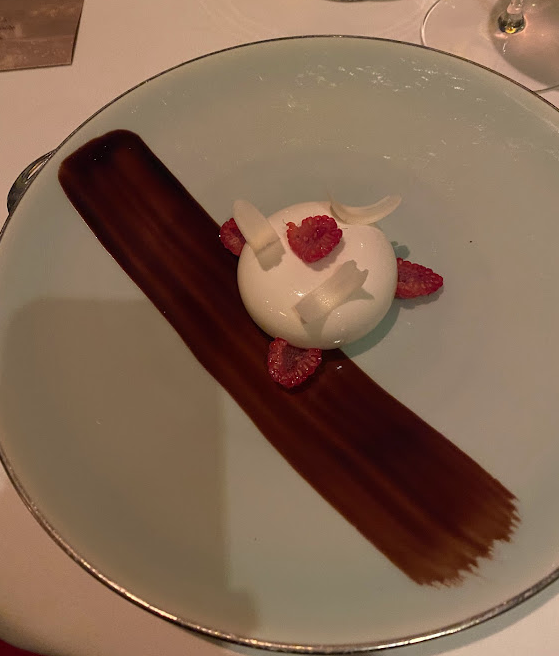 From the moment you walk into Remy's until the moment you leave, you are transported off the ship and into one of the top restaurants in the world. Having dined at more than 1 Michelin starred restaurant and Victoria & Albert's I have to say this was a top 3 Foodie experience for me. Every detail from the beautiful wine glasses to the unique plates (which we were told change each time the menu changes—wonder where I can buy the discarded plates!) to the food presentation was amazing. 
Make sure that you also set off enough time to enjoy the meal without rushing. From start to finish we took about 3 hours to enjoy all that Remy's had to offer. 
Oh and in case you are wondering, we finally ate the box of chocolates when we got home. The box contained 3 handmade chocolates-raspberry, passion fruit and lemon filling and a slice of pâte de fruit (a fancy way to say fruit gummy) and they were DELICIOUS. 
All in all, if you are a foodie Remy's is most definitely an experience you will want to put on your Foodie Bucket List. And it will be an experience you will want to try every time you cruise with Disney Fantasy or Disney Dream. 
Now you might be wondering what we did with our 10 and 15 year old while we enjoyed Remy's. Don't worry! They enjoyed themselves immensely at Animator's Palate where our server Senol and his team took such good care of them that later when we met a fabulous German couple they told us they had very much enjoyed seeing our girls having dinner just the 2 of them. ºoº 
Contact Camilla today to begin planning your Disney Cruise Line Adventure at camilla@thewdwguru.com.